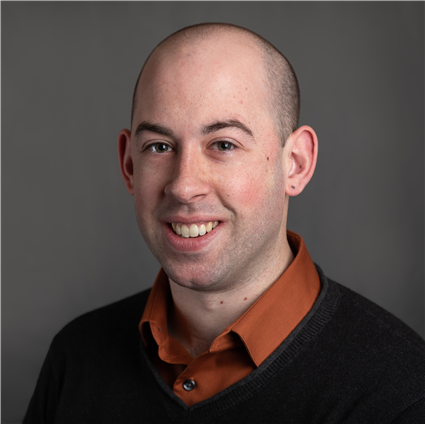 Davis Hill, M.A.
Owner & Lead Teacher
Davis teaches lessons in-person and online, develops personalized lesson plans for each student, curates & composes music for students, and organizes studio recitals.
About Davis:
Davis Hill is a piano teacher, performer, composer, and music director in the greater North Idaho & Eastern Washington region. He enjoys a varied and active musical career on and off the stage, and has been working with children and young adults professionally since 2009. Students ranging from 4 to 80 years old have studied piano, composition, improvisation, and popular music with Mr. Hill.
He holds Masters and Bachelors degrees in music from Eastern Washington University. A member of Music Teachers National Association, Mr. Hill is President-Elect of the North Idaho Music Teachers Association and Board Member of the Spokane Music Teachers Association.
Mr. Hill resides in Coeur d'Alene, Idaho, where he is instructor of Jazz, Composition, and American Popular Music at North Idaho College. He is one of only two dedicated jazz lesson instructors at NIC and teaches Applied Jazz Piano, Jazz Piano for Non-Majors, and Applied Composition lessons, as well as Survey of Popular Music and Harmony/Theory Labs for music majors.
Qualifications:
- Master's degree in Music (piano & piano pedagogy)
- Bachelor's degree in Music (jazz piano & music composition)
- 17+ years of private piano study, including classical, music theory, jazz, and composition
- 13+ years of teaching private piano lessons
---
Renei Yarrow
Studio Manager
Renei is the point of contact for questions about makeups, tuition, website help, & prospective students.
About Renei:
Renei Yarrow is a singer, bandleader, and musical director in Coeur d'Alene, Idaho. She taught private voice full-time from 2011-2015 and now continues to coach and direct while juggling a day job in telemedicine with an active performing career in the greater CDA region. She holds a Bachelor's degree in vocal performance from College of Idaho, where she studied with Mary Jo Tynan. She has also worked closely with North Idaho College choir director Max Mendez in various settings. Renei was selected to sing for Shirley Verrette for the National Association of Teachers of Singing national convention masterclass in 1996, and has twice performed in masterclasses with Dale Moore from the Eastman School of Music, as well as a masterclass with internationally recognized jazz composer/arranger/vocalist Michelle Weir.
Renei's students have won Hamp's Club awards at the Lionel Hampton Jazz Festival in Moscow; gold and silver medals in MusicFest Northwest; and have placed in state for the Idaho Music Educators Solo Competition. She is passionate about vocal jazz education and continues to mentor local singers.